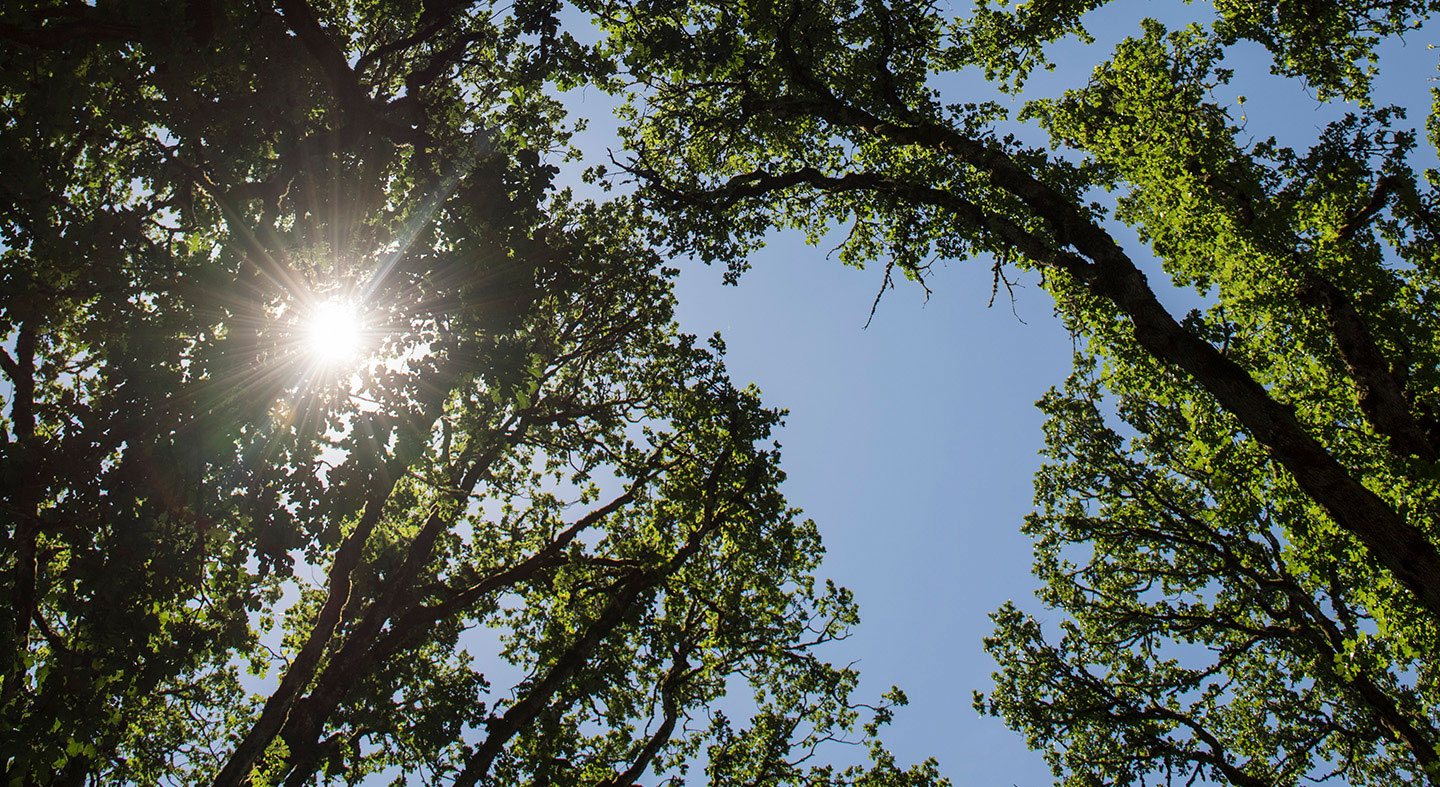 Latine Heritage Month at Linfield
Mid-September to mid-October
Latine Heritage Month
Latine Heritage Month provides an opportunity for us to recognize the achievements and contributions of Latine and Hispanic individuals in our community and throughout the history of the United States. Join us in honoring Latine culture – events are open to the public.
2023 McMinnville campus events
Latine Heritage Month Kick-Off
Friday, Sept. 15, 1-3 p.m.
Riley/Walker Courtyard
Learn about Linfield's Latine Heritage Month activities, hear the Woodburn High School Mariachi band perform and grab some tacos at the food truck! The first 50 students will receive a voucher.
Salsa Dancing
Thursday, Sept. 28, 4-5 p.m.
Fred Meyer Lounge
Learn how to salsa! Everyone and every skill level is welcome. We'll end with a fun performance of what we learned.
Pizza & Politics: "Poverty Means Death" – A Panel Discussion Exploring the Legacy of Latin American Liberation Theology
Wednesday, Oct. 4, 5-7 p.m.
Jonasson Hall (lower level of Melrose Hall)
Join us for a Pizza & Politics event exploring the intersection of faith and justice work in Latin America. Our panel discussion will explore the rise of Latin American liberation theology during the late 1960s, as well as its lasting impact in the life and work of local ministers and faith-based community organizers today.
This event is co-sponsored by the political science, religious studies, history, and global languages and cultural studies departments, and the chaplain's office.
Common Read Book Club
Wednesday, Oct. 11, 4-5 p.m.
Nicholson Library
All are invited to read All Her Names, a short story by Kali Fajardo-Anstine. In partnership with Linfield LAB, Linfield Libraries is hosting an hour-long discussion on Wednesday, Oct. 11, at 4 p.m. in the Nicholson Library's Austin Reading Room. 
Reading materials are available at the Latine Heritage Month display in the library, and the short story is also available online.
Questions? Email Ariadne Will.
Latine Heritage Celebración
Sunday, Oct. 15, 1-3 p.m.
Rutschman Field House
Join Linfield University Latinx Adelante (LULA) for the annual Latine Heritage Celebración. The event will feature a dinner and show with a student performance of Baile Folklorico.
Tickets are $10 for all students and adults, $8 for youths and free for children under 5. Proceeds help students attend the United States Hispanic Leadership Institute (USHLI).
2023 Portland campus events
El Grito
Friday, Sept. 15, 11 a.m.-11 p.m.
Off-campus at the Rose Quarter, Moda Center
Portland Student Life and DEI have free Hop tickets for nursing students to commute to and from this event.
Sept. 15 is the independence anniversary of Costa Rica, El Salvador, Guatemala, Honduras, Nicaragua, Chile and Mexico. El Grito is the largest celebration in the northwest during Latinx Heritage Month honoring the histories, cultures and contributions of American citizens whose families come from Mexico, the Caribbean, and Central and South America. 
Movie hour: Roma
Tuesday, Sept. 19, 12-1 p.m.
Nurses' Lounge
Sponsored by Portland Student Life and DEI, join us over the lunch hour to watch Roma, "A story that chronicles a tumultuous year in the life of a middle-class family in Mexico City in the early 1970s."
Movie hour: A Ultima Floresta
Thursday, Sept. 21, 12-1 p.m.
Nurses' Lounge
Sponsored by Portland Student Life and DEI, join us over the lunch hour to watch A Ultima Floresta, a documentary-style film about the Indigenous community of the Yanomami that depicts their threatened natural environment in the Amazon rain forest.
Questions?
If you have questions about Linfield's Latine Heritage Celebración, please reach out! We'd love to connect with you.