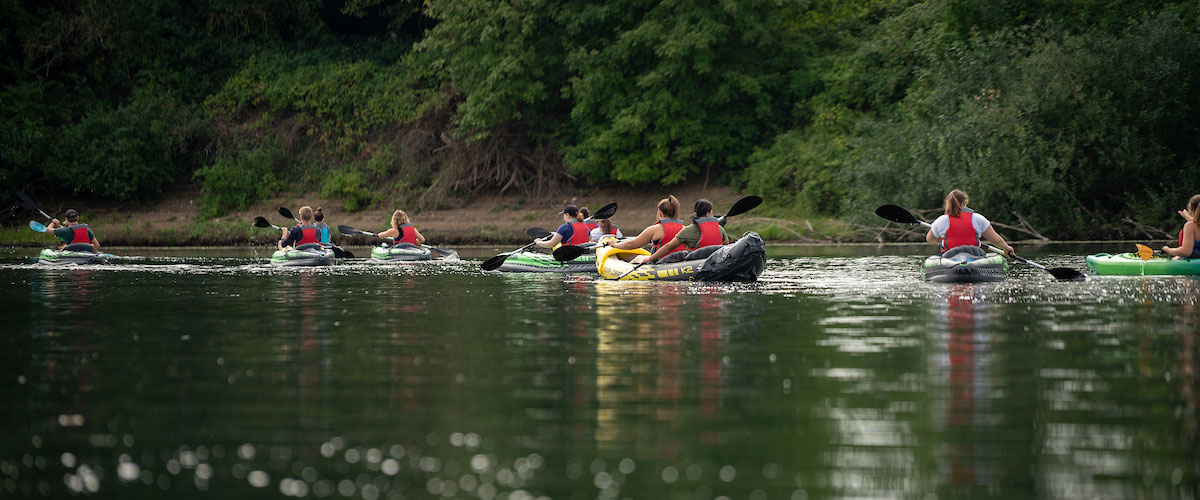 Choose your own adventure
Linfield is nestled in the ideal geographic space to unearth something spectacular. Our McMinnville campus is about an hour from Oregon's beautiful coast, while the Portland campus is just that from the majestic Mount Hood. Cast a stone any direction and you'll find a hiking trail, a river to kayak or a sparkling fishing hole to drop a line.
Our outdoor recreation program will take you on expeditions through the great outdoors. Adventures like overnight backpacking trips, meetups at rock climbing gyms, ski trips and day hikes, sprinkled with educational opportunities like wilderness first-aid training.
We are just getting warmed up. Join us in exploring all corners of our own backyard, the Pacific Northwest.
"College is all about learning. Learning to live in the world around us, and learning the safety needed in that atmosphere should be a key objective during this time of life."
Cameron Dole '20