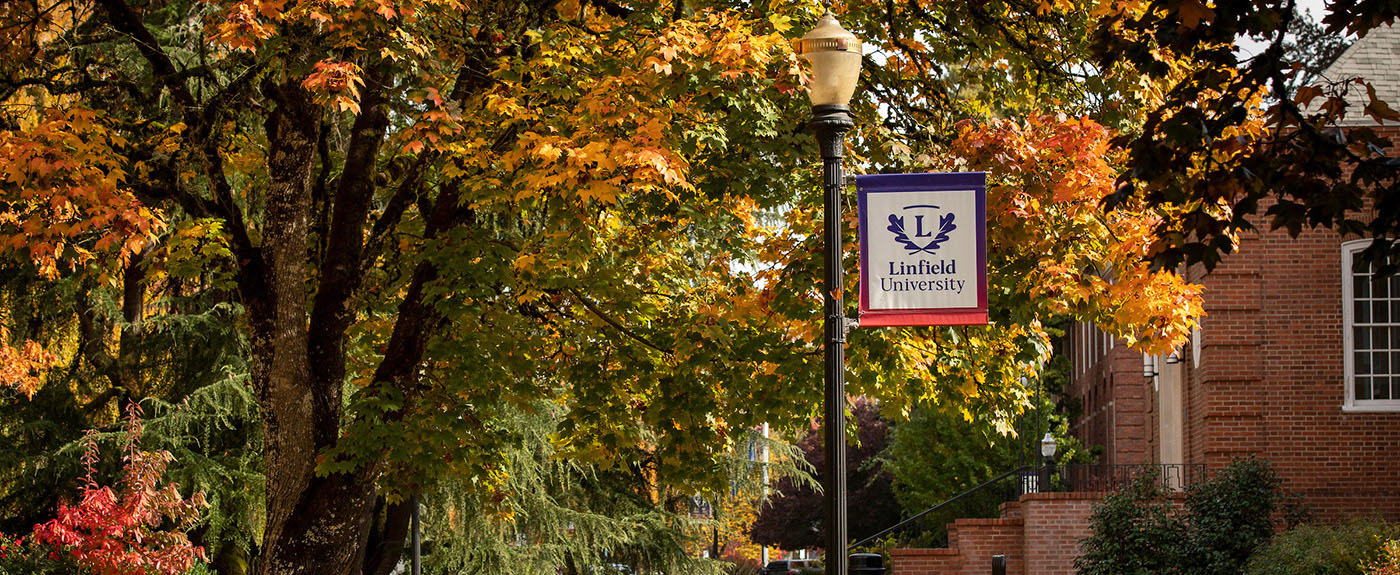 What is Linfield's face mask/covering policy? (updated 01/13/22)

The university is strongly recommending double-masking – a disposable medical mask under a cloth mask – OR a respirator mask designated at N95, KN95 or KF95. Disposable medical masks are available at numerous sites around campus.

Other requirements:

When indoors (inside all academic, administrative, and residential buildings), face coverings are required.
When outdoors, face coverings are required when in settings where groups of people gather when physical distancing cannot be maintained.
Face coverings are required for students, faculty and staff when taking part in organized Linfield activities, these include, but are not limited to; ALSU events, Orientation Events, Res Life Events, Club and Organization Events, University events, team or department meetings, etc).
All guests, visitors, and vendor/contractors are considered "vaccination status unverified" and MUST continue to wear face coverings in accordance with the temporary face covering policy.
Face shields are permissible only in medically-necessary situations or if an individual needs one to effectively communicate due to medical conditions. 
Scarfs, bandanas and gaiters are no longer considered appropriate face coverings on Linfield campuses.
For nursing students, N95, KN95 or KF94 masks are required in ELC areas.

What is the face covering requirement for nursing students? (01/13/22)

In addition to the face covering requirements that apply to the entire university, nursing students, staff and faculty must wear a KN95 mask or equivalent during on-campus clinical activities as part of their uniform. This policy applies to ON-CAMPUS CLINICAL ACTIVITIES ONLY. At clinical partner sites, students and faculty will follow the policies of the clinical site. KN95 masks and individual storage boxes are provided in the ELC.

Do people still need to wear a mask if everyone in the room is fully vaccinated? (updated 08/12/21)

With rising cases of COVID-19, the university requires all members of the Linfield community - whether they are vaccinated or not - to wear face coverings indoors. Masks are not required if people are by themselves or with their family unit in their own personal office space, residence hall room or apartment.

Do faculty, staff and students need to provide my own mask? (updated 11/05/20)

Disposable masks are available across campus at various locations or by request from Linfield University's Environmental Health, Safety and Risk Management. We continue to encourage all Linfield community members to bring additional masks for daily use. Ensuring that you have a clean mask to use is the responsibility of the faculty member, staff member or student.

Can face shields be worn instead of a cloth or disposable mask? (updated 11/05/20)

Cloth and disposable masks are more effective at preventing transmission of disease and should always be the first option for helping to protect our community.

However, face shields may be an appropriate option in certain situations. The nature of certain classes, such as language classes, requires face-to-face visibility between student and instructor. Instructors should work with Environmental Health and Safety to determine if face shields are an appropriate option for these situations.

Face shields may also be considered for student accommodations. If you have a documented need and need to wear a shield, please work with Learning Support Services.

What if a colleague will not wear a mask? (updated 01/13/22)

Linfield requires that all unvaccinated employees wear masks to keep our community as safe and healthy as possible. If there is an employee refusing to follow policy, please discuss this with your supervisor. Violation of Linfield's Temporary Face Covering Policy will subject the employee to discipline up to and including termination of employment.

Violations of university policy and guidelines (including COVID-19 policies) can be reported by any member of the Linfield community on either campus through a public Incident Report Form. The reports are confidential and are processed and addressed by Human Resources or the relevant academic dean.
Why are people required to wear/display their ID badge? (07/17/20)

For the safety of our community, Linfield is requiring all people on Linfield's campuses to visibly display their ID card while on campus. Some buildings are currently locked and are accessible via employee or student ID swipe.

How do people wear their ID cards as badges? (06/15/20)

The best methods to displaying your ID badge is to

Put it in a plastic badge holder that can be clipped on your clothing
Or wear it on a lanyard

If you would like to wear it on a lanyard, please take your ID badge to Linfield Public Safety (LPS), who will punch a hole it in for you. Holes in Linfield badges must be made by LPS to ensure that they are not damaged and unable to use for building access.

Do badges need to be worn when working out, attending an event, etc. on campus? (06/15/20)

ID badges are not required to be displayed in a non-working event; however, LPS officers or other officials may ask to see a community member's ID badge to verify affiliation and purpose for being on campus.

Where can someone get an ID badge? (06/15/20)

ID badges may be obtained at the Linfield Public Safety (LPS) office on both the McMinnville and Portland campuses. They are usually obtained on the first day of employment or during student orientation.

What happens if someone has lost their ID badge? (06/15/20)

Please report stolen or lost cards to LPS at 503-883-7233 (SAFE).
Temporary University Policies
Where can policy violations be reported? (01/13/22)?

Violations of university policy and guidelines (including COVID-19 policies) can be reported by any member of the Linfield community on either campus through a public Incident Report Form. The reports are confidential and are processed and addressed by the Student Rights & Responsibilities Office or, when appropriate, are forwarded to Human Resources or the relevant academic dean.

Reports can also be made by contacting the following support services on campus:

Who is responsible for enforcing COVID-19 policy at events? (10/28/21)

All people attending a Linfield organized or sanctioned event or gathering (regardless of the individual's vaccination status) are required to wear a face covering. This includes indoor or outdoor events. The event organizer and/or host of an event is responsible for ensuring Linfield policy is followed at the event, which includes the enforcement of wearing face coverings. More details on mask wearing can be found in the university's Face Covering Policy or in the COVID-19 Policy FAQs.

Where can people find more information about these policies? (06/15/20)

What conditions or circumstances will lead to updated or revised policies? How will the Linfield community be notified? (06/25/20)

The recovery team, primarily lead by Patty Haddeland, director of Student Health, Wellness and Counseling, is regularly monitoring the Oregon Health Authority (OHA) COVID-19 reports. Linfield will update or revise policies as needed via guidance by the OHA and Linfield leadership team. Changes to these policies will be sent to all Linfield employees and students via email. The most up-to-date version of the policies will be posted on the Environmental Health and Safety and Risk Management webpage.