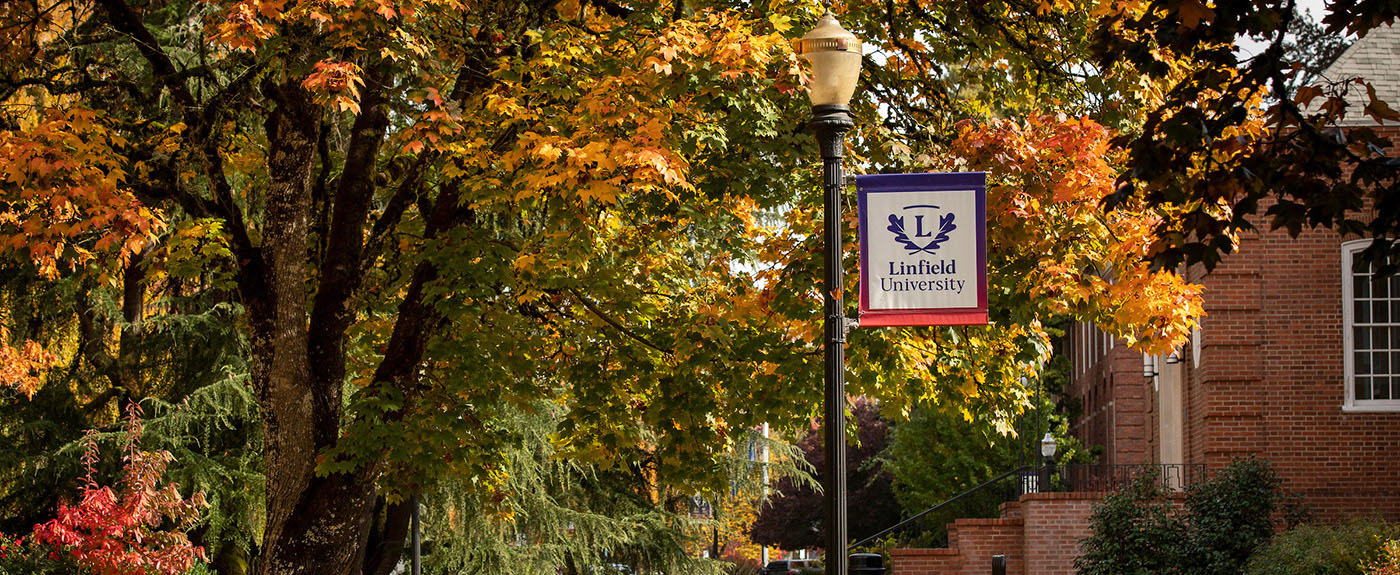 What changes have been made to student housing? (updated 05/21/21)

Linfield closely monitors CDC guidance related to shared or congregate housing. To mitigate the spread of COVID-19, the following updates have been made:

Roommates and suitemates will be treated as family units for cohort isolation and quarantine protocols
Common spaces have been maximized for physical distancing
Enhanced cleaning protocols will be in place
Separate living spaces are available on campus for containment and isolation, if needed
Non-Linfield guests will not be permitted in the residence halls

What occupancy changes have been made in the residence halls? (08/04/20)

Following the guidance of the Oregon Higher Education Commission, Linfield University is providing a minimum of 64 square feet per student in all university housing. The university has reduced many triple occupancy rooms to double occupancy rooms to ensure adequate distancing. Throughout 17 residence halls in McMinnville, there are 31 triple occupancy rooms where the square footage is nearly 300 square feet per room (or almost 100 sq.ft. per person). These rooms will remain at triple occupancy for the 2020-21 academic year.

Are students required to wear masks in the common spaces of the residence halls? How will that be enforced?  (updated 05/20/21)

Everyone on the Linfield campuses are required to wear face coverings whenever they are indoors. The exception is when a person is alone in an office or in a residence hall room with roommate(s). Anytime a non-roommate or guest enter the office or residence hall room, a face covering should be worn. While the enforcement is designed to be educational, members of the Linfield community will be held to our conduct standards. Violation of Linfield's Temporary Face Covering Policy will subject a student to disciplinary process and could result in the student being removed from campus.

Will RAs and facilities maintenance personnel still be allowed in my room? (08/04/20)

Yes. If a university staff member needs to enter a personal office or living space, the staff member will wear an appropriate face covering, perform their service and then disinfect any surface that they touched before leaving.
Are events being held on the Linfield McMinnville and Portland campuses? (01/13/22)

Who is responsible for enforcing COVID-19 policy at events? (10/28/21)

All people attending a Linfield organized or sanctioned event or gathering (regardless of the individual's vaccination status) are required to wear a face covering. This includes indoor or outdoor events. The event organizer and/or host of an event is responsible for ensuring Linfield policy is followed at the event, which includes the enforcement of wearing face coverings. More details on mask wearing can be found in the university's Face Covering Policy or in the COVID-19 Policy FAQs.

Can indoor events provide food to attendees? (updated 01/13/22)

No. University events are temporarily not permitted to have food service. Organizers may pack up meals and snacks "to go" and pass them out as attendees leave. Food should not be consumed during events with multiple attendees. All attendees must adhere to the Temporary Face Covering Policy which requires "masks must be worn at any time not actively consuming food or beverage." See Conference & Event Planning webpage for more information.

 

Where can events be held on Linfield's campuses? (01/13/22)

Indoor and outdoor venues are both available and can accomodate groups as small as four or as large as 80 indoors.

Are outside guests allowed to attend events? (01/13/22)

What is policy on vaccination for outside visitors? (01/13/22)

Linfield recommends everyone in the community be vaccinated and boosted. However, it is up to event planners to decide if vaccination will be required for the event and how access will be managed.

Does social distancing need to be observed at events? Even while masked? (01/13/22)

Social distancing is highly recommended during all events, but not required. Guests are expected to remain masked as part of your event plan.
What changes have been made to Dining Services on the McMinnville campus?  (updated 05/27/21) 

Dining Services is committed to protecting the health and safety of everyone who dines on campus, as well as all members of our dining services team. Some changes that have been made:

Dillin Hall: Dillin is open for take-out only service, individually packaged utensils and condiments,  travel patterns, stations attended by uniformed staff, etc.
Wildcat Express: Located inside of Dillin Hall, Wildcat Express offers a take-out meal equivalency and other take-out options during and between established meal periods. Students can use a meal swipe for a lunch or dinner, and can also use Flex, Wildcat cash or credit card to purchase other items.
Meal Periods: Check the Dining Services website for meal periods.
Contactless Payment: Purchase Wildcat Cash for use at Dillin, Wildcat Express and Starbucks for a contactless payment option.
Updated Hours of Operation: View the most up-to-date hours of operation for Dining Services' locations.

Will there be things like salad bars and walk-up food stations at Dillin Hall? (07/07/20)

Self-service food and beverage stations will be replaced with uniformed staff-served meal and beverage stations. Items typically found on the traditional self-serve salad bar – including soup and rice – will be served by a uniformed staff member.

Will there be assigned times for students to eat? (07/07/20)

Self-service food and beverage stations will be replaced with uniformed staff-served meal and beverage stations. Items typically found on the traditional self-serve salad bar – including soup and rice – will be served by a uniformed staff member.
What changes have been made to the Student Health, Wellness and Counseling Center? (updated 08/09/21)

The Student Health, Wellness and Counseling Center (SHWCC) in McMinnville has made the following changes to the center's operations:

Appointments to the SHWCC can be made by calling 503-883-2535, emailing SHLT@linfield.edu or stopping by the front desk in Walker Hall 105.
In accordance with Oregon Health Authority policy, face coverings are required for all who enter in the Student Health, Wellness and Counseling Center.
Counseling services will continue to be offered face-to-face and via telehealth.
Student Affairs will have a team of contract trackers who work with students placed in isolation or quarantine to monitor their health and make sure they are getting what they need.

Are the athletic facilities open for workouts? (updated 08/09/21)

All fitness areas, swimming pool, football field, soccer/lacrosse field, gymnasium, baseball field and softball field are open for recreational and team use.  Find the most up-to-date information and updated COVID-19 guidelines on the HHPA recreational use webpage. 

What adjustments have been made to the HVAC systems on campus to mitigate the airborne spread of coronavirus? (07/17/20)

CDC guidance indicates COVID-19 is transported through human shed droplets and over short distances. CDC guidance does not indicate that COVID-19 can become a systemic pollutant in a building's heating, ventilation and air-conditioning (HVAC) system. Therefore, the following measures should not be viewed as COVID-19 mitigation strategies but rather as measures that Linfield has taken to enhance indoor air quality in our facilities:

Conduct air handler and filter inspections at regular intervals per manufacturer's recommendations. Change filters more frequently, if needed.
Install filters per manufacturer's recommendations based on unit design.
Neither the manufacturer's recommended filter nor a HEPA filter are capable of removing virus from the air in our HVAC systems.
Stand-alone, personal air filtration systems are good at removing pet dander, pollen, dust and other allergen-type particles. They, too, cannot filter out bacteria or virus to any significant degree due to the size of the pathogen.
Disconnect air hand dryers.
Re-program runtime schedule of air handling unit to run 24/7 for increased air circulation and filtration where feasible.
Increase outside air volume to air handler maximum design outside air capacity to increase filtration and dilution ventilation while classes are in session on campus.

Where on the Linfield website can information about the regular cleaning schedule for buildings on campus be found? (07/17/20)

Linfield's cleaning services team continues to work around the clock to clean and disinfect frequently touched surfaces throughout all campus buildings. All members of the Linfield community must do their part and wipe down personal work surfaces and commonly touched areas to stop the spread of illness and to protect ourselves and others between visits by the cleaning services team. A spray bottle of Alpha-HP Multi-Surface Disinfectant Cleaner and roll towels will be provided to office areas, classrooms and common areas for disinfection. Cleaning services will replenish all spray bottles and roll towels. Please submit a work order if the supply in your area requires immediate attention.

How do people use the disinfectant spray that is located in classrooms and campus common areas? (08/20/20)

Instructions are attached to each spray bottle of Alpha-HP Multi-Surface Disinfectant Cleaner and available on the facilities services webpage. To use:

Spray disinfectant on surface to be cleaned.
Do not spray directly onto keyboards or electronic equipment. Spray disinfectant onto a paper towel and wipe equipment to disinfect.
Disinfectant can be sprayed on fabrics and textiles and allowed to air dry.
Wipe surface with paper towel.
Lightly mist surface again with disinfectant and allow to air dry. Surface should stay wet for 10 minutes.