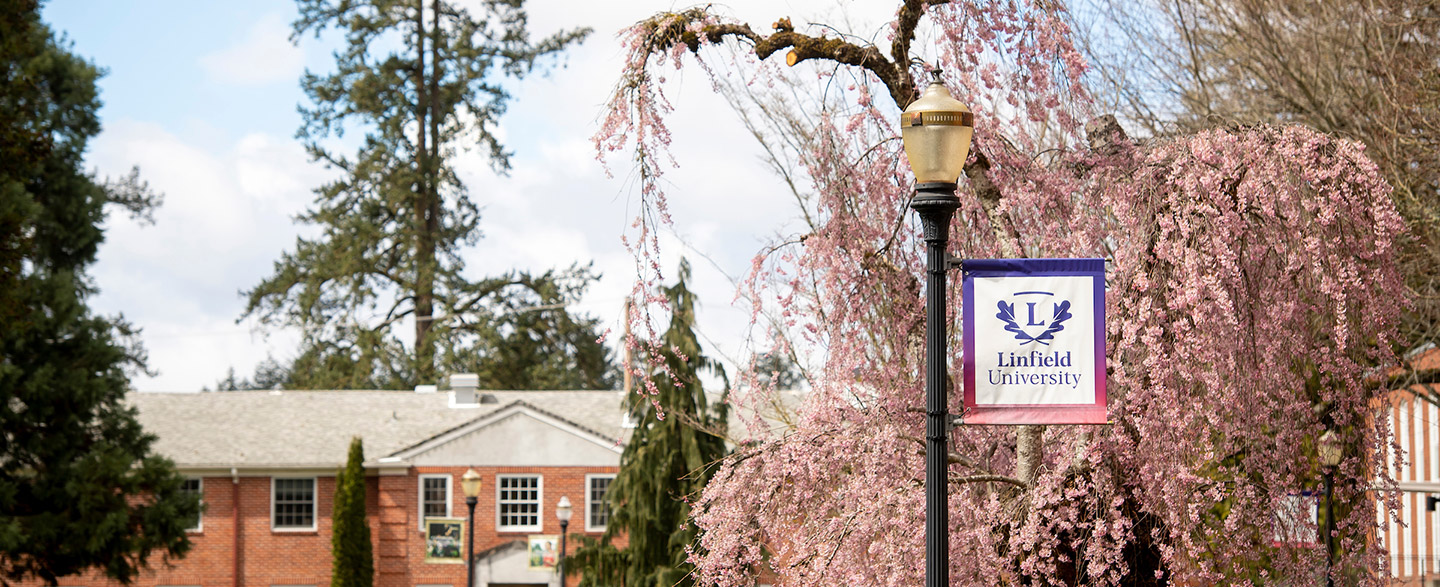 Trauma-Informed Community Development (TICD)
A pathway to public health infrastructure
In partnership with the Neighborhood Resilience Project, Linfield University proudly introduces a new Trauma-Informed Community Development (TICD) training opportunity. Develop your skills as a trauma-informed neighborhood and community learner. By applying the TICD framework you can help revitalize trauma-affected areas by establishing and promoting resilient, healing and healthy communities.
Completing the TICD foundation places you on the pathway to:
Community health deputy
Trauma response training
Community analysis


When:
June 19-July 23
Asynchronous program with live sessions every Thursday, 12 p.m. EST
Cost:
$1,250
Books and materials included
Topics Covered

During this course, we will cover a number of topics pertinent to Trauma-Informed Community Development (TICD)

By the end of the course, you should be able to:

Define the foundational principles of TICD
Identify and describe Trauma Affected Communities (TACs)
Apply foundation principles of TICD to local TACs to catalyze sustainable change

We comment that you review the session in full at the beginning of the session to help you plan your time and ensure you are up to date in time for the live class.

Topic
Session
Live Class

Informed Community
Development

1

Trauma Aected Communities

2
3

Trauma-Informed Pathways to Community Resilience: Local and Regional

4

Trauma-Informed Pathways to Community Resilience: National and Global

5

How you will learn

This course is designed to give you the skills to develop and apply actions that have a positive impact on the health and well-being of communities. Your learning will be a combination of individual work, group work, and live classes. Each week there will be a live class lasting 60 minutes. This will be via Zoom with a link provided on this platform. You are expected to complete between three to five hours of work each week and estimated times have been given for each screen to help you plan accordingly.

Participation Expectation

You will be taking this course with other learners and there are numerous spaces within the course for you to communicate with your peers. Below are some guidelines to keep in mind when communicating in shared activities:

Be aware of your tone of voice — re-read what you have written before you post.
Remember that there is a human being behind each digital persona — consider how you would feel receiving your message.
If we talk about our personal experiences, remember that this is a safe space and not a judgemental one. Try not to reply to people with judgment or criticism.
Remember that this course has learners from many dierent places, representing a variety of cultures. Be respectful of other learners' cultures and perspectives.
This is not a place to correct other people's grammar or spelling.

Technology Requirements

The computer you access the course from should be of a reasonable specication, but you don't need the latest technology to complete this course. The following specication should be taken as a minimum:

1.8Ghz processor
4GB RAM
Operating system: Windows 8.1 or higher; OSX High Sierra or higher

To get the most from this course, you will benet from a stable Internet connection wherever you intend to study. The live classes are immersive and we recommend using headphones with an attached microphone for the best experience. Your online course is being delivered on the Insendi Learning Experience Platform. Insendi is fully committed to accessibility in education; they believe in providing an equal experience for all learners.
Meet the course contributors
Fr. Paul Abernathy

Father Paul Abernathy is an Orthodox Christian priest and the founding CEO of the Neighborhood Resilience Project. Since 2011, Fr. Paul has labored with his community to address Community Trauma with Trauma-Informed Community Development— a framework that facilitates the transformation of Trauma Affected Communities into resilient, healing, and healthy communities so that people can be healthy enough to sustain opportunities and realize their potential. Under Fr. Paul's leadership, innovative trauma-informed grass-roots strategies have been developed and implemented to address acute, historical, transgenerational, and complex trauma on a community level. In addition to programming, millions of dollars in various kinds of support have also been distributed to the Greater Pittsburgh Area with his direction. Community groups from across the nation have worked with Fr. Paul to be trained in the Trauma- Informed Community Development framework.

He has a B.A. in International Studies from Wheeling Jesuit University and holds a Master's in Public and International Affairs from the University of Pittsburgh. He also holds a Master of Divinity from St. Tikhon's Orthodox Theological Seminary and was selected for Harvard Business School's Young American Leaders Program. A former Non-Commissioned Officer in the U.S. Army, Father Paul is also a combat veteran of the Iraq War. Fr. Paul is also an author, and his work has been featured in film as well as local, national, and international media.

In addition to his work with the organization, Fr. Paul is and has been a member of multiple community, state, and national boards and has received numerous community awards. Fr. Paul is the pastor of St. Moses the Black Orthodox Church, and a husband and father of two children.

Kristina Abernathy

Kristina N. Abernathy is the Chief Development Officer of the Neighborhood Resilience Project. In this role, she leads the organization in all fundraising efforts across all fundraising domains - private donors, events, corporate sponsors, organizational donors, grants, and social enterprise. The organization has a budget of more than $1 Million. In 2020, the Neighborhood Resilience Project re-branded from FOCUS Pittsburgh. Kristina served as the Clinic Administrator at FOCUS Pittsburgh through the FOCUS Pittsburgh Free Health Center (FPFHC) from the inception of the clinic in 2014. Under her leadership in this role, the FPFHC opened to see the first patients and expanded to include primary, OBGYN, psychiatric, counseling, and dental care. Educationally Kristina has a BS Degree from the University of Pittsburgh in Chemical Engineering and an MS Degree from Duquesne University in Community Leadership. Prior to serving at the FOCUS Pittsburgh Free Health Center, she worked at Big Brothers Big Sisters of Greater Pittsburgh for almost five years as a Development Intern and then as a Development Associate. In this role, Kristina organized, planned, and implemented all Social Media eorts and Special Events for the organization.

Matt Walsh

Matt Walsh obtained his PhD from Duquesne University in Counselor Education and Supervision. In addition, he has an M.S. in Clinical Mental Health Counseling, an M.A. in Pastoral Ministry, and a B.A. in Studio Art. He is a licensed Professional Counselor and National Certied Counselor. He has been a professional counselor for the last 10 years and was in higher education for almost 20 years. He has worked in a variety of clinical settings including crisis intervention, addiction, and dual diagnosis. He is currently the CCO for Oasis Mental Health Applications. In addition, Dr. Walsh is a consultant, trauma-informed workshop facilitator, and adjunct faculty. Dr. Walsh's community-engaged research focuses on community trauma from a Bioecological perspective and transgenerational/historical trauma theory. His dissertation, Designing Accessible Mental Health Care in an Urban Community: Lived experiences of key stakeholders planning emergent community-based services was developed into a dynamic collaborative model for community development and well-being called Trauma-Informed Community Development (TICD) in collaboration with Fr. Paul Abernathy and the Neighborhood Resilience Project.

Tyra Townsend

Tyra received her MLLS degree from Duquesne University in Leadership Studies and her undergraduate degree from the University of Pittsburgh in Administration of Justice. She is the Chief Operating Officer at the Neighborhood Resilience Project. The COO manages all the day-to-day strategic and tactical operations of the organization including Housing and Economic Development, Free Health and Dental Center, Community Health Deputy Program, Trauma Response Team and In-school Program, Backpack Feeding Program, and Community Support Departments. Responsibilities include managing the internal affairs of the organization, developing new programs, overseeing and managing existing programs, shepherding policy analysis, and supporting staff and organizational goal attainment. The COO also establishes and manages external partnerships with universities, health affiliates, governmental entities, and profit and nonprofit businesses to ensure quality programming and growth.

Tyra is an adjunct professor at Waynesburg University. She teaches extensive business, leadership development, strategic planning, management policy, conflict resolution, infrastructure, and performance management courses in their MBA and undergraduate business programs and has taught at the University of Pittsburgh and Point Park University. In addition, she is also a Housing Mediator providing eviction mediation services in Pittsburgh and Allegheny County, a certified consultant in behavioral analysis, and a Carnegie Mellon University FINE Outreach for Earth Time Fellow visualizing structural barriers to equity.

Tyra worked nine years in the corporate sector at U.S. Steel Corporation and subsidiaries of Merrill Lynch and Prudential Insurance Companies managing multi-state training operations, two years in local government, 16 years in higher education, 16 years as an entrepreneurial consultant and executive coach, eight years as a non-profit executive and 12 years in nonprofit management. She has served as a board member on four nonprofit boards. Her primary passions and causes are community and economic development, cross-cultural communication and reconciliation, social justice, and youth and adult training and development.

Sheryar Ghani

As chief information officer for TRC, JP focuses on leveraging technology to digitally transform business and support profitable growth through improving customer experiences. JP is passionate about the mix of CX and technology and the impact of ensuring infrastructure is reliable, maintainable, scalable, flexible and secure for all customers.
Questions?
Please contact Linfield's Online and Continuing Education program. We look forward to connecting with you!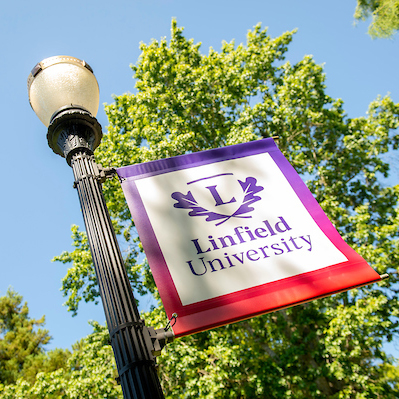 Linfield University
Online and Continuing Education
503-883-2447
oce@linfield.edu